Walk-in clinics, otherwise known as urgent care clinics, can be found in many places. When an unexpected health problem comes up, you have three choices: (1) going to your primary doctor; (2) going to the emergency room; (3) or going to urgent care. If you are experiencing a serious emergency, then it is always best to head to the emergency department or call 911. However, if your health issue is non-life-threatening but requires immediate medical attention, going to urgent care is best to find immediate, affordable, and quality care.
When searching for a walk-in clinic, people often search the Internet for the "cheapest walk-in clinic near me," "doctor clinic near me," or "affordable walk-in clinic near me." At Vermont Urgent Care, our team provides exceptional urgent care services at affordable prices. If you are searching for reputable urgent care, our team is here to provide you with the care you need and deserve.
---
Tips for Choosing the Right Urgent Care
Oftentimes, people wonder if choosing urgent care is anything like choosing a primary doctor, and in a way, it is. When an urgent medical situation occurs, it is always best to know ahead of time as to which urgent care you will go to. Not only will this save you energy and time, but it will give you peace of mind when you need it most.
---
In order to find the best urgent care for you, here are some tips to consider:
1) Does the Walk-in Clinic Accept My Insurance?
One of the most important factors to consider when it comes to any type of medical care is whether or not your insurance covers your visit. However, when it comes to urgent care visits, it is up to your insurance provider as to whether they will cover the cost. While a majority of health plans offer in-network coverage for urgent care, your co-pay may be different compared to what you pay for a regular doctor visit. It is important to call the urgent care beforehand so if necessary, you are prepared to pay any out-of-pocket fees. In addition, you will want to make sure that the urgent care actually accepts your insurance. If your insurance is "in-network," then this means that you will pay less as they have already negotiated the rate with your insurance company.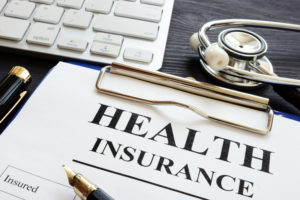 Keep in mind that urgent care clinics do not accept all types of insurance, so if this is the case and the urgent care is out-of-network and your insurance company refuses to pay, you might be left with expensive medical bills from your urgent care visit. However, your urgent care bill will likely be a lot less than it'd be if you were to go to the emergency room. Before you visit an urgent care clinic, call the clinic and ask if they accept your insurance and call your insurance provider to double-check that they are in-network with the specific urgent care clinic. It is always best to make sure beforehand so you can avoid any unexpected surprises.
2) What Type of Providers Are Available at Urgent Care's?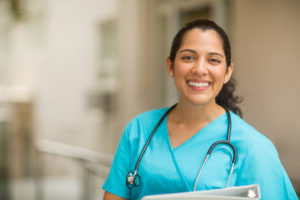 Another important thing to know before choosing an urgent care is the type of providers that are available. Urgent cares may have a wide range of providers, including but not limited to:
Physicians

Physician's assistants

Nurse practitioners

Lab technicians

Pediatricians
All of these providers are trained to treat acute medical issues. If you have a child, then it is always a good idea to ask if a pediatrician is present, as pediatricians specialize in treating children. Another important thing to know is that some urgent cares may only accept adults, while others may only accept children. So it is always a good idea to know beforehand where you can go and where your children can go (if you have any) or if you can go to the same clinic. This will certainly make a big difference in your experience visiting an urgent care.
3) Use Directories
Another helpful tip to finding the best walk-in clinic for you is by searching directories. One example is a healthcare directory called SolvHealth. SolvHealth is a helpful resource to help you find healthcare providers, ranging from urgent care, to primary care, and beyond.
---
Take advantage of the many great directories out thereby finding the right walk-in clinic for you!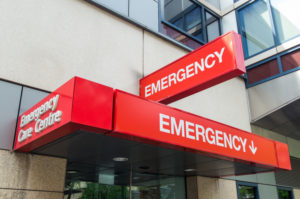 Why Choose Vermont Urgent Care
At Vermont Urgent Care, we offer a wide range of exceptional medical care for patients. With over 40 years of experience, our caring doctors, nurses, and staff are here to help you every step of the way. Our state-of-the-art walk-in clinic offers cutting-edge medical care and resources, maintaining the highest level of professionalism, ethical practices, and personal responsibility. We offer a variety of medical care including but not limited to:
Allergies

Cold or flu-like symptoms

Digestion disorders 

ENT (ears, nose, and throat) disorders

Eyesight problems

Hearing problems

Immunization and vaccines

Lungs

Mental health

Chronic pain

Skin issues

Sleep issues

Urology

Treatment for minor injuries 

Weight loss evaluations

Physical examinations

Family planning and sexual health (emergency contraceptives, pregnancy testing,

STD testing

,

and much more)