The area surrounding USC is diverse and includes re-gentrified areas of Los Angeles, where many people live and healthcare facilities are found. Living on the 28th and 29th streets is a popular choice among students who want to be close to Greek life and other off-campus activities. Other people reside on Figueroa Street, which is close to Greek Row.
You may have occasionally needed help deciding whether to go to the ER or an urgent care facility if you live in or near USC. Which of the two should you choose to visit? Here's a detailed explanation of why visiting an urgent care near USC clinic Los Angeles facility instead of the ER is a good idea.
---
Unprecedented Sickness, Injuries, and Accidents
People get sick or injured far too frequently without warning. You can trip while carrying boxes up a flight of stairs. Or, you may wake up in the middle of the night with a terrible headache, or your baby may develop a high fever. Obviously, you might have encountered any of these experiences at some point in time. 
Even worse, if you don't know where to turn for assistance, particularly if your regular doctor's office is closed. Should you visit an urgent care facility or an emergency room? To answer these questions, you need to know the difference between a walk-in clinic, an urgent care facility, and a hospital emergency room.
---
Differences Between visiting an Urgent Care Clinic Near USC and the Emergency Room
Emergency care differs from urgent care in many ways. Urgent care facilities, which are same-day clinics, can treat various medical issues that require immediate attention but are not emergencies. Many people use the emergency room for after-hours care for minor illnesses or injuries, unaware they have another option in urgent care centers.
However, some similarities exist between an urgent care near USC and emergency rooms. For example, you don't need to get an urgent care appointment near USC for a physician to attend to you. The same works for the ER. You can simply walk into either of the two facilities, and you'll be treated.
---
When to Visit an Urgent Care Center Near USC
Urgent care facilities offer walk-in services, which are frequently much simpler than attempting to schedule an appointment with a regular physician.
Go to Vermont Urgent care a top rated facility located near a USC clinic Los Angeles, if you experience any of the following:
Fever

Abdominal pain

Vomiting

Diarrhea

Wheezing

Mild flu

Sprains

Dehydration

Small cuts that might need stitches
You should consider how you feel before deciding whether you require the services of an urgent care facility. Consider visiting an urgent care facility, for instance, if you have a fever without a rash or mild flu-like symptoms. 
Also, visit an urgent care facility if you experience severe symptoms like vomiting, diarrhea that won't stop, or stomach pain. Wheezing or having trouble breathing could indicate a respiratory condition requiring an urgent care facility evaluation. Dehydration may also indicate a more serious condition, so you should seek medical attention immediately.
Sprains, strains, and minor cuts that may require stitches are other common conditions for which people visit an urgent care facility. While some minor cuts and bruises can be managed at home, the majority of sprains and strains require medical attention. Even tiny cuts that are deep might require medical attention and stitching. 
You should visit an urgent care facility in Los Angeles if you experience any of these issues and believe you might need medical attention. But remember that the mentioned symptoms are not the only things urgent care centers treat. They also provide numerous other services. You can get routine checkups, vaccinations, diagnostic tests, prescription refills, or travel guidance from an urgent care facility in Los Angeles.
---
When to Visit an ER
There are some serious symptoms that require emergency care rather than urgent care. Generally speaking, the ER is ideal for life-threatening and limb-threatening conditions that could be fatal or lead to permanent disability. With that said, any of the following conditions warrant a trip to the emergency room:
Chest pain

Injuries to the head or eyes

Change in mental state/fainting

Breathing difficulties

Sloppy speech

One-sided weakness/numbness

Dislocated joints and broken bones

Fever and rash

Seizures

Severe wounds that may necessitate stitches

Lacerations on the face

Pregnancy-related vaginal bleeding

Severe burns

Concussion/confusion

Severe cold or flu
You might occasionally rely on your intuition and gut feeling. If you feel the need to, you can go to the emergency room.
---
Vermont Urgent Care
The Vermont Urgent Care team has received training in ER protocol and continuously improves their knowledge of urgent care. While still offering emergency room services, Vermont Urgent Care offers a complete alternative to common emergency room problems. Avoid the frequent waits in emergency rooms by visiting our urgent care clinic, located near USC.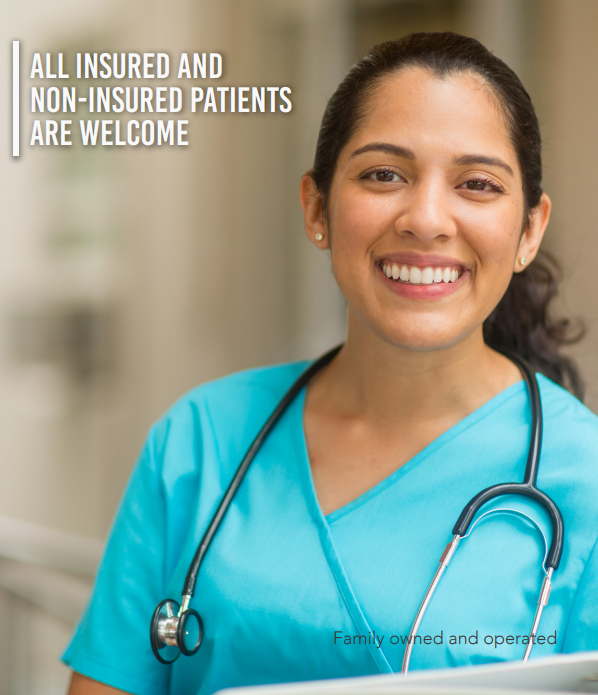 ---
We Address All Urgent Care Issues
Vermont urgent care clinic is a great way to get fast and reliable medical treatment. We provide a wide range of services to keep you healthy. Whether you need treatment for fever, vomiting, wheezing, sprains, strains, or any other health issue, our urgent care clinic in Los Angeles can be a great option.
Visit our Los Angeles medical center for immediate medical attention for any symptoms that require urgent care. Moreover, you don't need a medical center appointment to use our services. So, you can simply walk into our clinic anytime during working hours.
---
Strategically Located
We have chosen a location near USC that is patient-friendly. Our medical facility is conveniently located. In fact, a large portion of our clientele consists of USC students or locals, and they can easily access our clinic. They can cycle or drive to our Los Angeles medical center or use public transportation is a simple way to get to us.
---
Excellent Services at Reasonable Rates.
At Vermont Urgent Care, near a USC Clinic Los Angeles, we know that people's financial circumstances fluctuate and can alter significantly from one circumstance to the next. Because of this, we have made it our top priority to offer dependable, affordable service. We make an effort to offer the same level of care and dedication to customer service that you would anticipate from your personal healthcare provider.
---
Get in Touch With the Best Urgent Care Facility Near USC
Vermont Urgent Care is here to provide relief for those who would otherwise have to wait in line at a hospital's emergency room. If you need immediate medical attention, but your condition is not life-threatening, Vermont Urgent Care is the place to go. Be sure to get in touch with us immediately or visit our clinic to receive the necessary medical care.
---