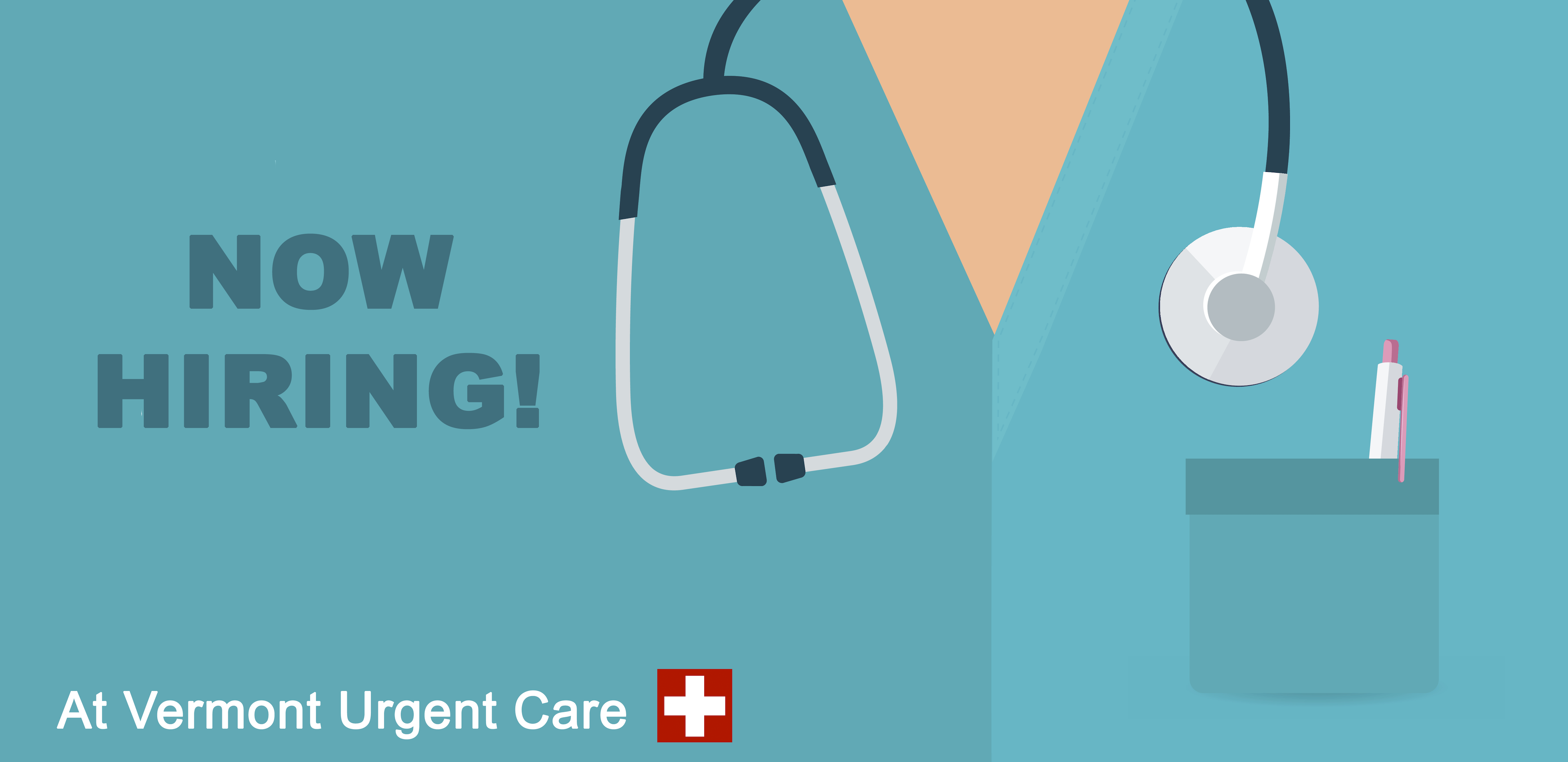 Vermont Urgent Care is Now Hiring in Los Angeles!
This is an excellent opportunity for growth! Individual must be self-motivated and hard working. Ideal applicants should have the ability to work independently with a high level of productivity.
Search our current job openings below to see if there is a fit for you.
Looking for a Physician Assistant job in Los Angeles?
We are looking for a licensed Physician Assistant to join our Los Angeles Urgent Care facility. Must be able to demonstrate urgent care experience or a solid background in internal medicine, inpatient care working with adult age groups, and demonstrated experience and confidence in patient management, procedure, and knowledge. The individual would be responsible for seeing patients and follow-ups. The is a for a FULL-TIME position.
Essential Duties and Responsibilities Include:
Examines patients to determine the presence of disease utilizing physical examinations, lab reports, and medical history to ascertain the nature and extent of disease and prescribes treatments as necessary.
Reviews lab test results and diagnostic imaging and arrange appropriate follow-ups.
Documents patient information in medical records according to Electronic MR protocols.
Ensures compliance with medical risk management and healthcare related regulations and policies.
Educates patients about health promotion and disease prevention.
Applicants must be:
Personable and friendly
Able to communicate effectively and maintain a positive Rapport with patients and staff members
Able to deal well with frequent change, delays, or unexpected events
Able to multi-task and work quickly and efficiently in a fast paced environment
Education:
A graduate of a Physician Assistant program accredited by the national commission on certification of Physician Assistant
Current license to Practice as a Physician Assistant in California
Current Physician Assistant Certificate
If interested, please fill out the form below!