Best 3D Ultrasound In Los Angeles
Vermont Urgent Care specializes in providing the best 3D ultrasound in Los Angeles.  When looking for an urgent care center in Los Angeles, it is important to pick one that is specialized in a wide range of services.  Vermont Urgent Care always accepts walk-ins and is affordable and convenient.  
The personalized approach with every patient as well as the up and beyond customer service is what makes Vermont Urgent Care stand out amongst the rest and lead the pack. 
When you get the best 3D ultrasound in Los Angeles from Vermont Urgent Care, you are experiencing it through sound waves.  This can help doctors determine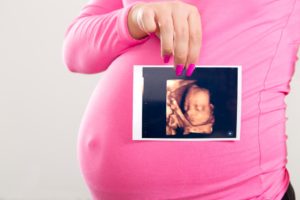 the baby's health and give you a first-hand look into what is going on.
An ultrasound is typically requested in the first or second trimester to show you and the doctors how the baby is growing and progressing.  A 3D ultrasound also allows you to determine the gender of your baby.
Other Services
Vermont Urgent Care provides many services other than just the best 3D ultrasound in Los Angeles like common symptom and illness treatment, minor injury care, pediatric care, reproductive health services, and physical exams. Our technology is top-notch and gives you an enhanced 3D view of your ultrasound.  The expert imaging will give you peace of mind in knowing that your child is safe and you can take a look at everything that is going on.  
This is an experience that future moms and dads always enjoy thanks to our personalized approach and expert imaging here at Vermont Urgent Care.  Vermont Urgent Care is conveniently located in the heart of Los Angeles so all citizens can have access to the best 3D ultrasound in Los Angeles.
Insurance
Vermont Urgent Care is aware of the financial burden that medical bills put on individuals.  Our team here wants to help everyone medically no matter who they are.  Either way, if you have medical insurance or don't, we will give you the medical attention that you deserve at an affordable price.